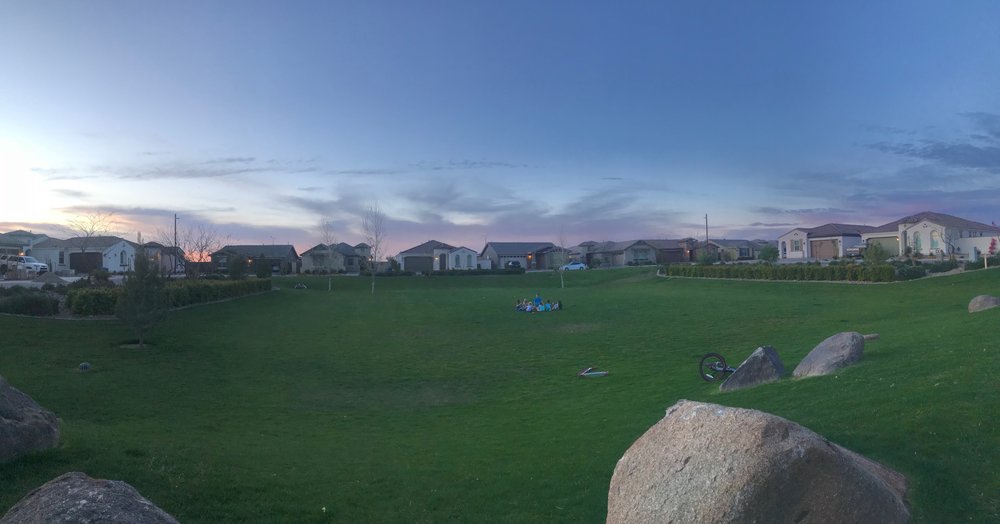 I can't believe today is SIX months since we moved into our brand new home in Eastmark. We are over the moon about living here and it's been amazing seeing our little corner complete construction! The fact that you can go outside and see neighbors chatting, kids playing and an overall sense of community is something special here in AZ. The last six months have been a great chance to reflect on some of the choices we made and think about some of the things that we wish we would have changed.
Let's start with the good!
1) Lot Placement
We chose our specific lot because it faced the park and had no neighbors behind. Small perks that we noticed on our lot hunt were a tall wall in the back for privacy and a smooth entry driveway.  We also love that we aren't situated near any main entrances to our part of the neighborhood so it cuts down on chances of speeding while the kids are out playing. We lucked out with having some amazing neighbors! There are kids galore in our section. The beauty of Eastmark is they have a little something for everyone such as entry level homes, move up homes, and retirement options. One of the reasons we chose our section is because A) it was in our budget and B) after working in Real Estate for a bit, I know that this price point it will attract a lot of families with younger kiddos which is perfect for our daughter.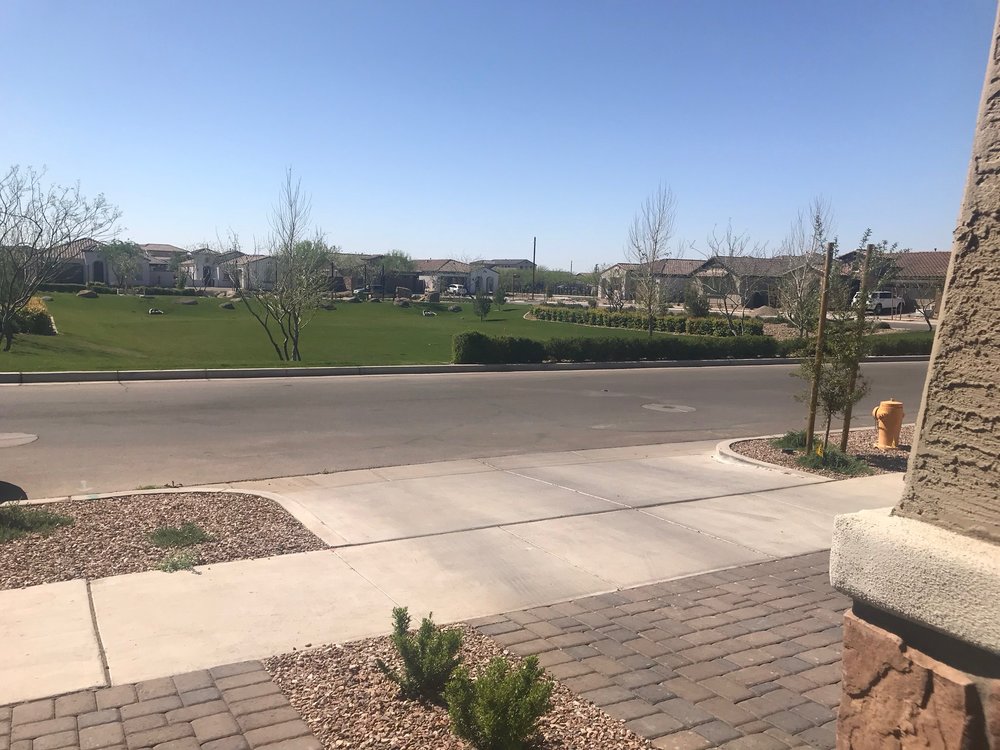 2) Paint
We are SO happy that we decided to hire a painter to come in and paint our interior before moving in. Sure, it sounds super easy to just have the builder do it (at a premium of course), but it was 100% worth it to have Sun Valley Painting Professionals come in and do it the right way. The builder will typically use flat paint which is NOT kid friendly. We were able to choose which colors we wanted and upgraded to a Cashmere finish which is more durable if you have little ones. This saved us over $1,000 from having the builder paint and we got a more customized look.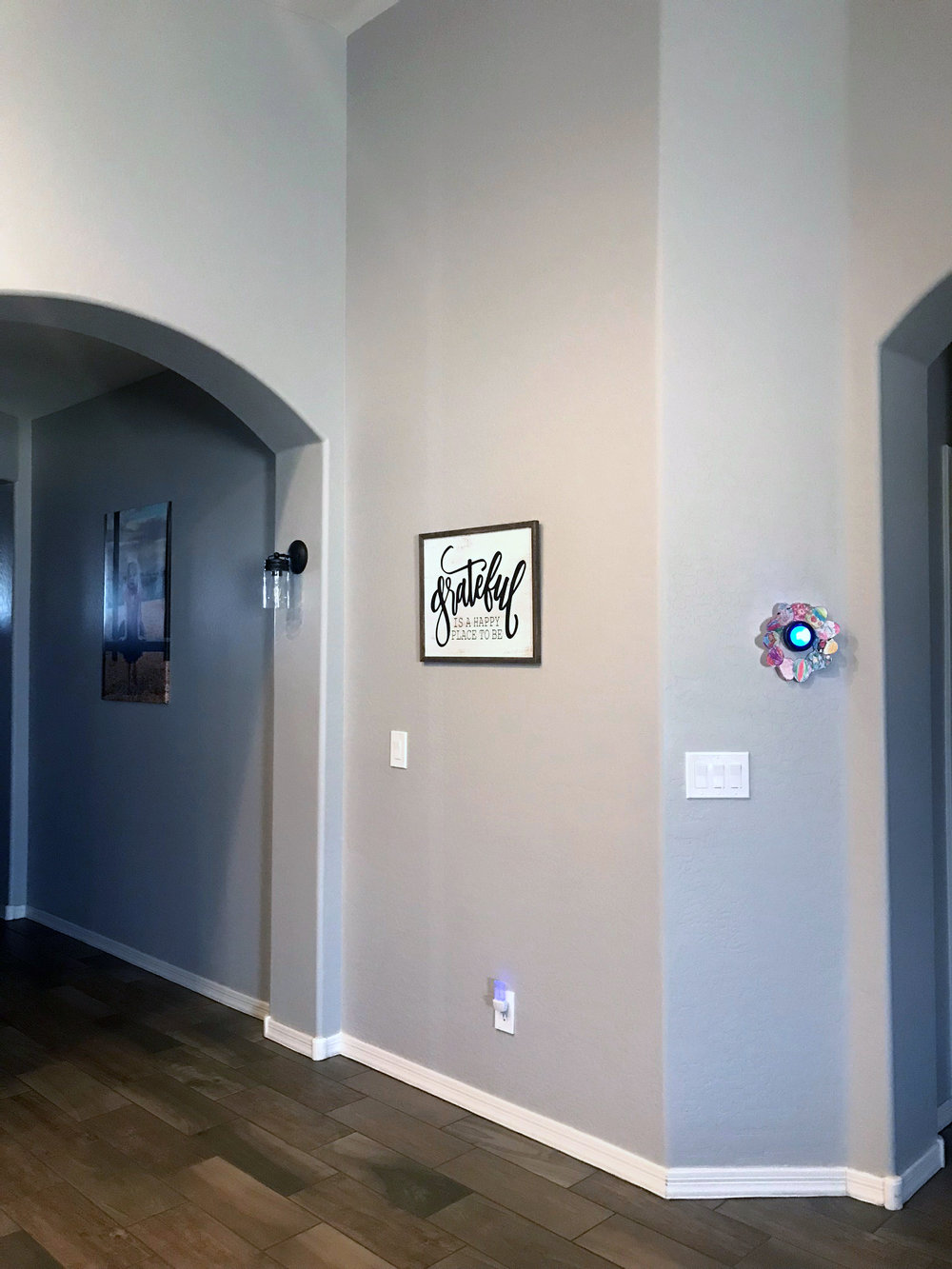 3) Fixtures
At first we were unsure if we should pay the premium to upgrade things like our faucets, fans and lighting or just do it ourselves. I'm happy to say that I'm still in love with our fixture choices. It saved a lot of money in the long run (think interest on a 30 year loan) to go with the standard items and upgrade later.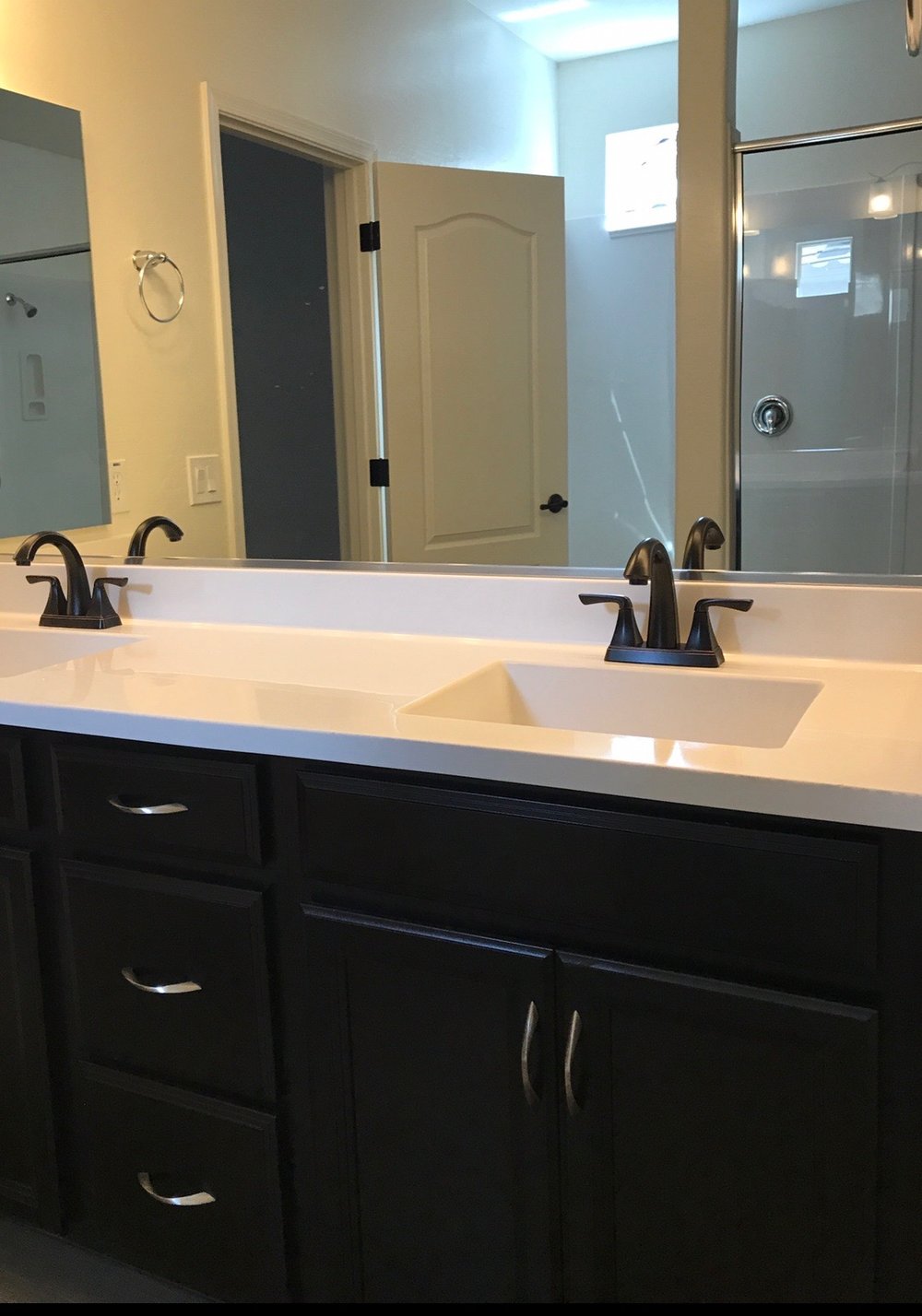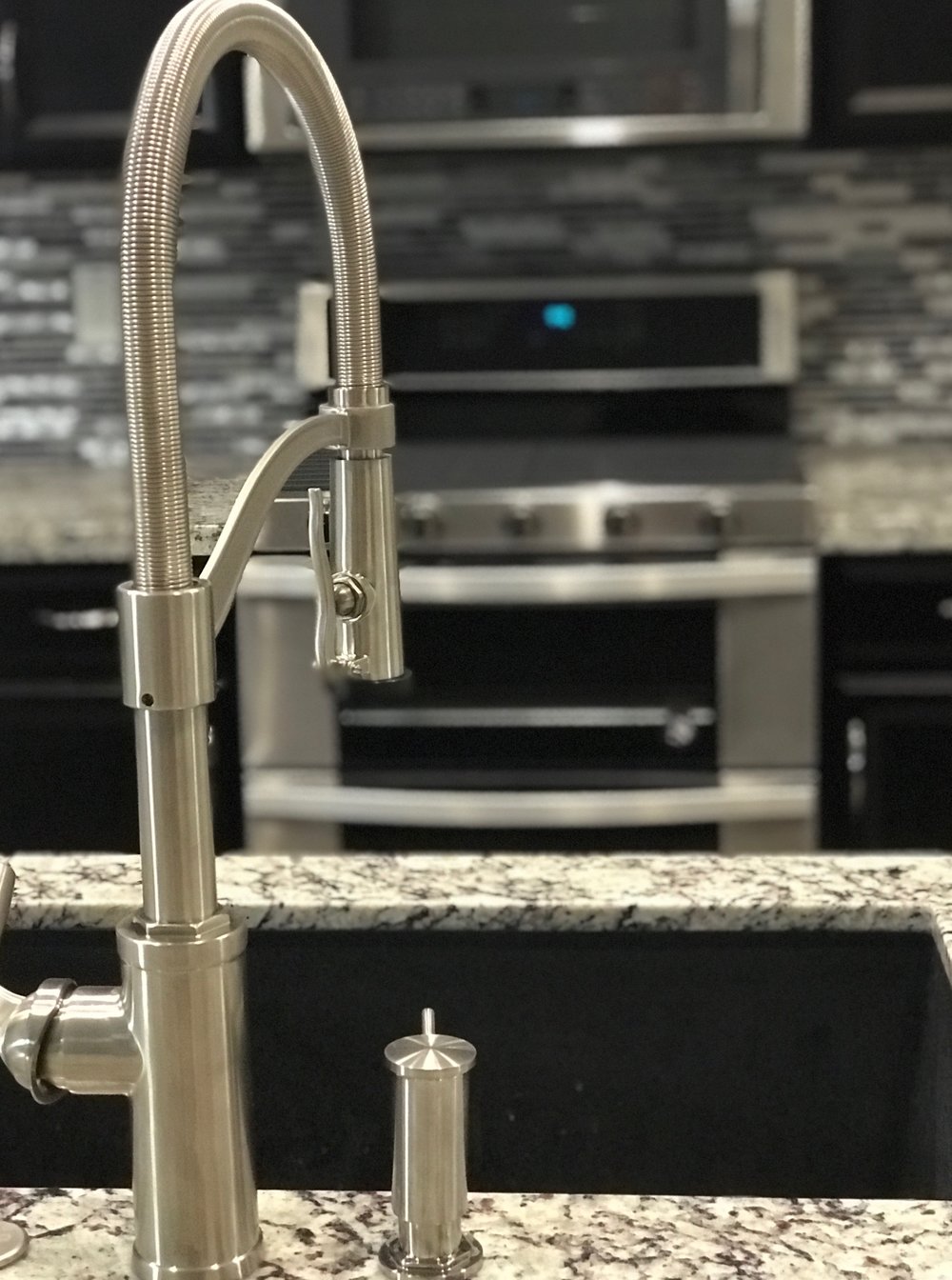 There are so many more amazing things about this home, but let's shift to the Bad.
The Bad
1) The backsplash (or the Granite)
One of the choices I wish we had waited on is the backsplash. We had pre-picked out that backsplash because we LOVED the brushed aluminum look and had to have it. As you can see from our sample photos, our granite turned out MUCH busier looking than the sample piece. They did warn us that styles may vary since granite is a natural stone and not manmade.
If I could go back, I would not have had the builder do the backsplash and waited to see what our countertops were going to look like. If you are doing a Quartz style where the pattern doesn't vary as much, this doesn't apply to you as much. We actually love how the granite turned out, but a simpler backsplash would make it look perfect!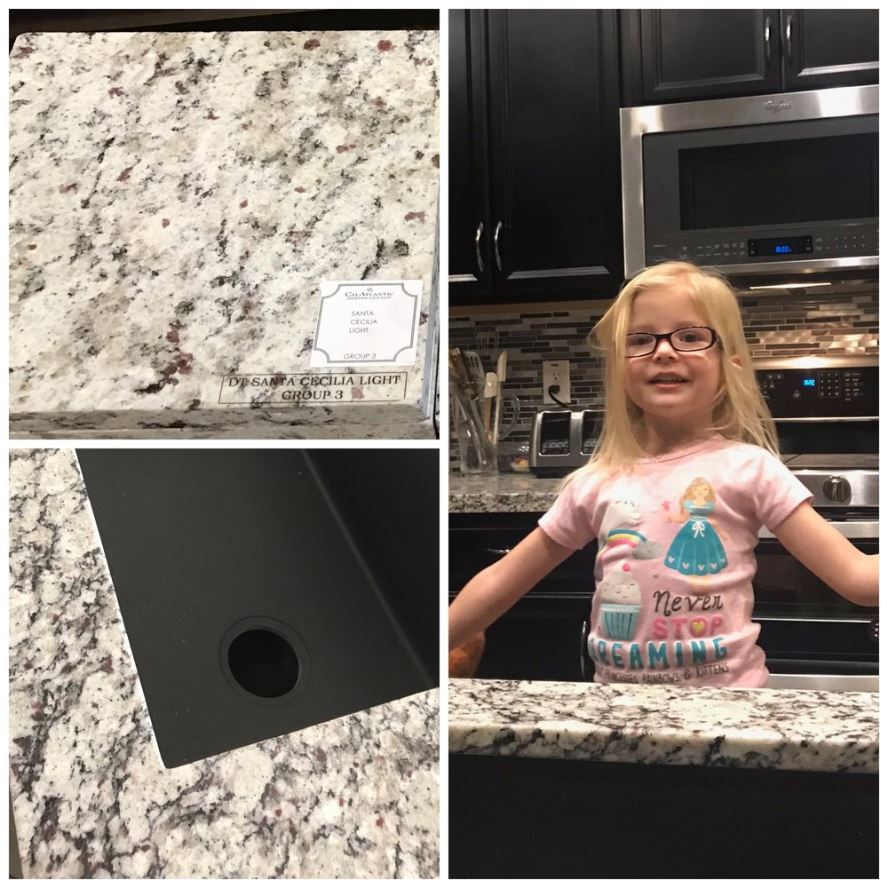 2) Big Giant Showers
Don't get me wrong, I LOVE the huge walk in shower…but, if we were able to travel back in our DeLorean, we would absolutely have had it tiled with something that doesn't show so much dirt. The shower is so big, you almost have to walk a mile before your feet hit any kind of water. In Arizona, we don't have clean feet unless you wear socks all day! If you can't afford to upgrade the tile, absolutely get the grout sealed ASAP before moving in. Luckily, this is something that can be changed by hiring the right professional.
New build tip: If you are opting for a huge open shower, be sure to put add a door to the entrance of your master bath so you can close the door and steam it up before showering. I've heard many people say they freeze their butts off in their giant showers.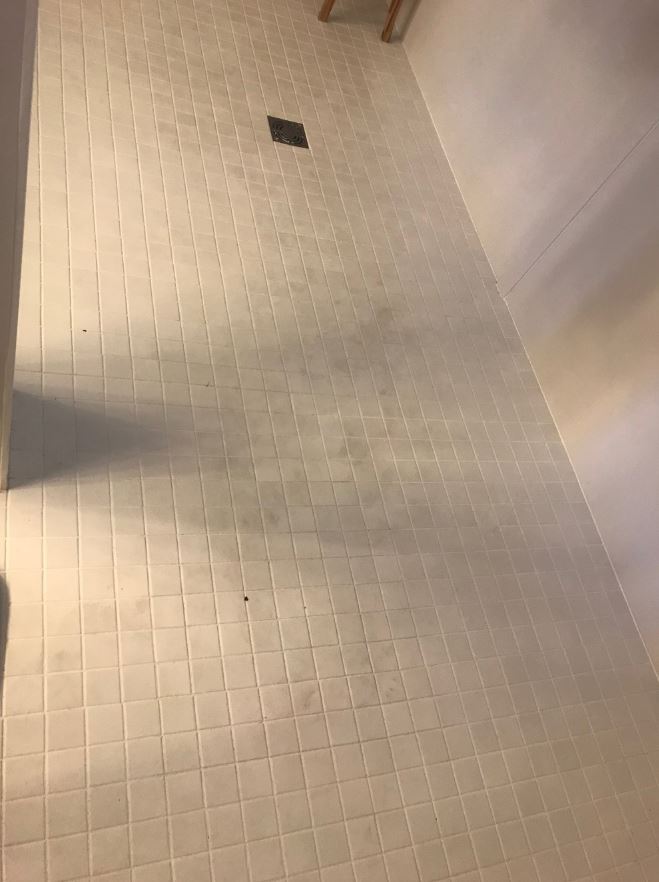 3) Sinks
I definitely still love the square sink style. The only draw back is they are very hard to keep clean! Maybe it's a personal problem since I don't put in much effort. Since they don't have a normal round bowl to get that pesky toothpaste down the drain, the mess just tends to sit there. If we could do a do-over, I would go with the granite countertop upgrade and oval sink combo.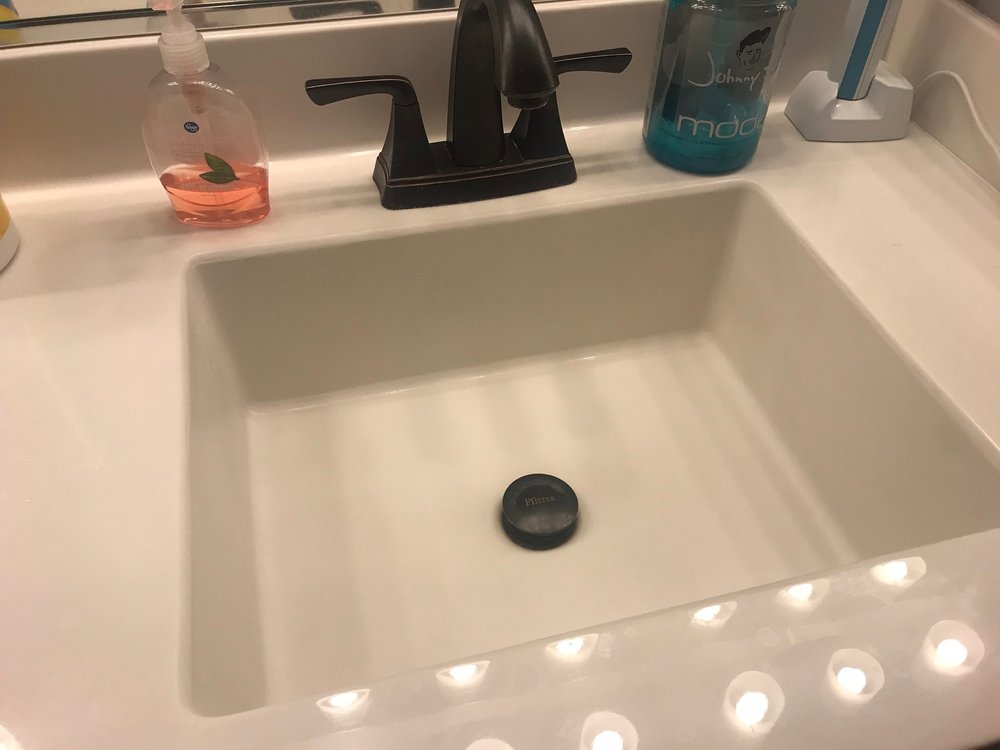 The Beautiful
This neighborhood just drops my jaw daily. Everything here is so pretty from the parks, the Bus Stop at the Visitors Center, the Pool/Splashpad, the Diner…the list goes on! We are even getting our own farm in the neighborhood where we can get fresh produce and eggs. Many people tell me they don't want to live this far out until they actually see it in person. I sure would have wanted to be the first person in Chandler before it got huge! This area is booming and there are tons of jobs coming to Southeast Mesa along the Elliot Technology Corridor. With 5 schools choices with-in 2 miles, there is something for everyone!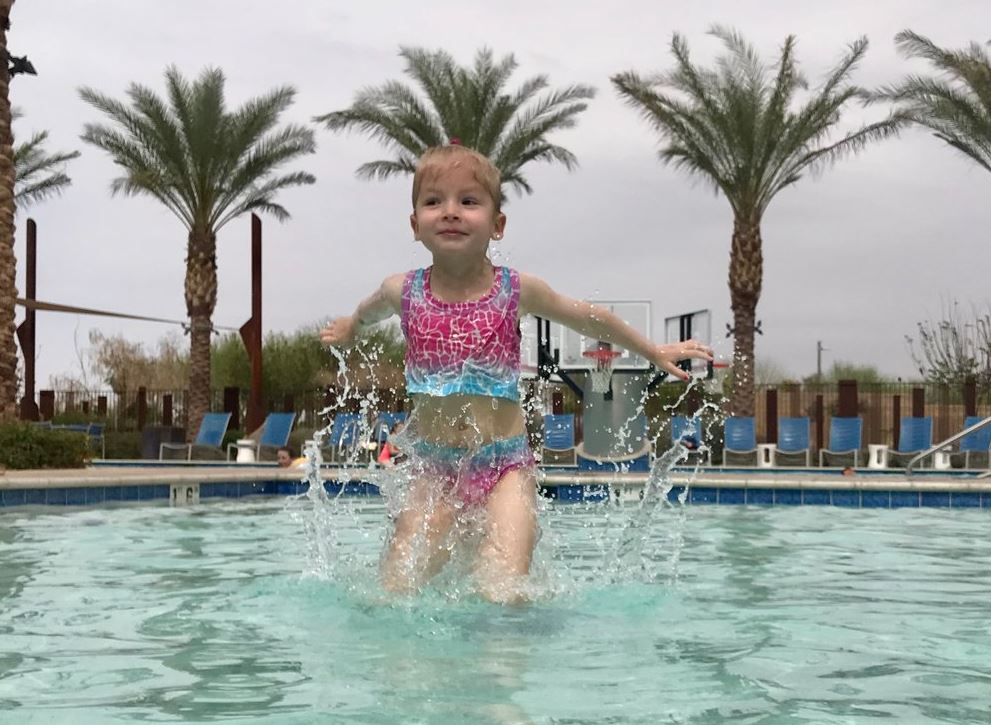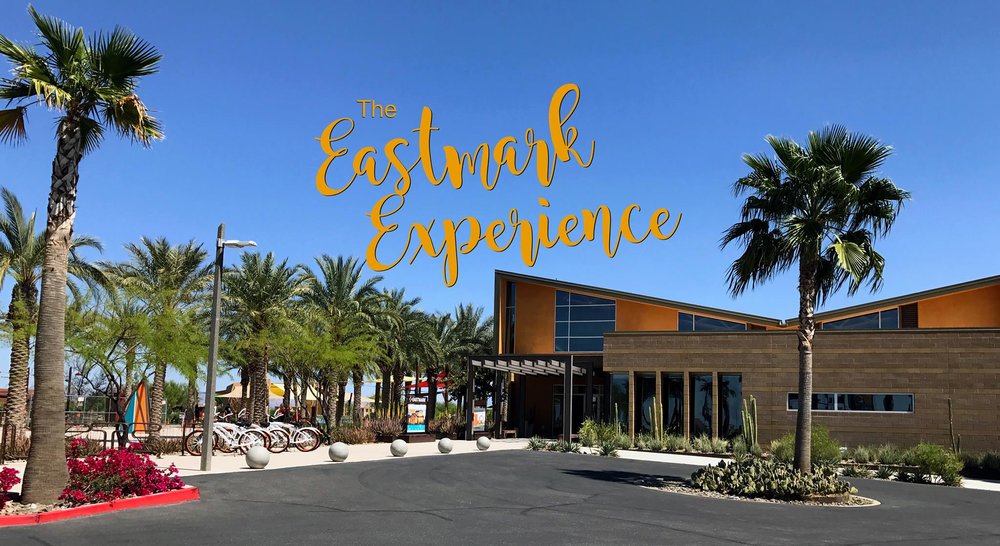 To stay up to date on everything Eastmark, check out The Eastmark Experience on Facebook!
If you're thinking of building new now or in the future, send me a message! I have my new build radar on everyday and will look out for the best neighborhood that fits your needs. We have special deals for our clients so be sure to ask about our coupons!
Happy Hump Day!
Jen Duncan a.k.a JD a.k.a #NewBuildNinja
https://www.facebook.com/JenDuncanRealtor/